Salem, Oregon-Independent Senior Living Communities
We have located several Independent Senior Living Communities in Salem. In order to know which community is right for you or a loved one call & speak with one of our local Trusted Senior Living Advisor's. Browse the options below and learn more about each community including free cost estimates & by scheduling a tour.
Independent senior living communities, also known as retirement communities, senior living communities or independent retirement communities, are housing designed for seniors 55 and older. Independent senior living communities commonly provide apartments but some also offer cottages, condominiums, and single-family homes. Residents are seniors who do not require assistance with daily activities or 24/7 skilled nursing but may benefit from convenient services, senior-friendly surroundings, and increased social opportunities that independent senior living communities offer. Many retirement communities offer dining services, basic housekeeping and laundry services, transportation to appointments and errands, activities, social programs, and access to exercise equipment. Some also offer emergency alert systems, live-in managers, and amenities like pools, spas, clubhouses, and onsite beauty and barber salons. Independent senior living properties do not provide health care or assistance with activities of daily living (ADLs) such as medication, bathing, eating, dressing, toileting and more. Independent senior living differs from continuing care communities, which offer independent living along with multiple other levels of care, such as assisted living and skilled nursing, in one single residence. Independent senior living residents are permitted to use third-party home health care services to meet additional needs.
Call today to speak with a Senior Living Advisor! (503) 420-9011



Hidden Lakes
Salem, OR 97302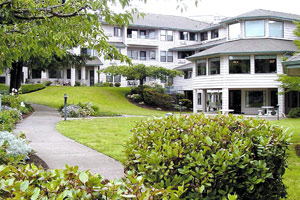 Hidden Lakes is built upon fifteen acres of beautifully landscaped, wooded grounds situated around a five-acre lake. Residents enjoy the same amenities and services Holiday communities offer, including chef-prepared meals daily, transportation, housekeeping services, engaging activities, an exclusive travel program and much more. With so much to see and come home to, you'll be delighted every day with your choice to live with us.
Madrona Hills
Salem, OR 97302
Nestled within a beautiful, landscaped park, we're centrally located to take advantage of all that Salem has to offer. Residents enjoy the same amenities and services Holiday communities offer, including chef-prepared meals daily, transportation, housekeeping services, engaging activities, an exclusive travel program and much more. We'll take care of the work so you can enjoy the retirement experience you've been waiting for.
Emerald Pointe
Keizer, OR 97303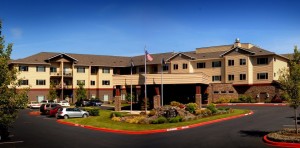 At Emerald Pointe, the phrase "The Lifestyle You Deserve" is not a cliche. Owned and operated by a local family who has been serving Willamette Valley residents since 1981, we know what it takes to provide the high quality service you deserve, and our owner demands. Our goal is to treat each resident as we would want our own parents and grandparents treated, the lifestyle our owner expects for his own mother who lives here at Emerald Pointe.
Lancaster Village Retirement
Salem, OR 97301
When you arrive at Lancaster Village Retirement community you will feel right at home from the moment you walk through the front doors. You'll meet new friends and possibly see old ones. We offer a satisfying retirement lifestyle suited to your individual needs. Lancaster Village is a privately owned community under the same management since 1988. Our administrative staff's average length of service is an unsurpassed twelve years, enabling us to maintain consistently high standards of services and facilities.
Applewood Retirement
Salem, OR 97301
Applewood Retirement Community offers 69 private retirement apartments in an independent living setting. Relax with friends and family. Enjoy a lifestyle and amenities that promote freedom for seniors to explore and learn. Living at Applewood allows you time to realize new and past interests. Our qualified and experienced team is ready to serve you and meet your needs and expectations. The concept of customer service from yesteryear can be found, once again, at Applewood.
Lakeside Cottages
Stayton, OR 97383
Lakeside Retirement has beautiful luxury 2 bedroom, 2 bathroom Independent Cottages. We believe you will love the fully equipped Kitchen, Full Size Washer & Dryer, Large Walk-in closet & separate storage unit located in your own private 1 ½ car garage. The Cottages are nestled on a private lane directly across from a small, friendly Park with walking path. We provide all utilities, inside & outside maintenance, grounds keeping, weekly housekeeping and as an added bonus all residents are invited to join us in the Lakeside Assisted Living Facility Dining Room for 3 delicious meals every day. The Lakeside Cottage Club is a great way to meet your new neighbors and build lifelong new friends.